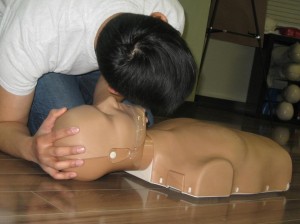 Hamilton First Aid offers a lot of first aid and cardiopulmonary resuscitation (CPR) certification and renewal programs at very inexpensive rates. Trainees who need certification for workplace or school requirements can look no further than Hamilton First Aid. All training programs in CPR include basic first aid training as well. With Hamilton First Aid, you will receive the best possible training from workplace approved certified instructors in high-end training centers throughout Hamilton.
Click here to visit the Hamilton First Ad website for a complete list of available classes and schedules.
Enrolment and registration to Hamilton First Aid
Enrolment is quick and hassle-free with Hamilton First Aid. Send an e-mail or telephone call to complete your registration. Walk-ins during business hours are also highly encouraged by the Hamilton First Aid staff.
About Hamilton First Aid
Certification programs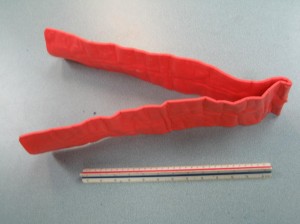 Hamilton First Aid has three levels for CPR full training courses: "A", "C", and "HCP". All levels include basic first aid and automated external defibrillation (AED) training. AEDs are machines that detect heart rhythms and apply needed shock to the heart.
If you do not want to enrol in both first aid and CPR/AED classes, you can enrol in a stand-alone class for either of the two topics. Private classes are also available but they are usually taken by big groups of trainees and companies. You can inquire about enrolling in a private class with an e-mail or on the Hamilton First Aid website.
Certificates
Certificates for training are awarded after a trainee has completed a training course. The certificate is valid for three years and renewable through re-certification / refresher programs held twice a week at Hamilton First Aid.
Program Fees
Rates offered by Hamilton First Aid are the cheapest in the area. They include everything – taxes, certification fees, and training manuals. Trainees don't have to worry about additional expenses. If you drop out of a course, you are entitled to a full refund as long as 72-hour notice was given.
Facilities
There are several training centers in Hamilton, all decked out in high end training equipment and spacious and well-maintained classrooms. Public transportation and free parking are within walking distance of the training centers.
Did You Know?
Risk factors for alcoholism
Steady, regular drinking can cause alcohol dependence
First drink at an early age
Family history of alcoholism
Depression and other mental health problems
Drinking alcohol with medication