Windsor First Aid is the one of the largest training service providers of workplace-approved programs of First Aid Re-Certification in Windsor. For the past several years, more and more schools and workplaces have been requesting first aid and cardiopulmonary resuscitation (CPR) certification from students and employees. Because of the high quality training programs and affordable rates, Windsor First Aid is also the most popular provider in the area. Trainees can enrol in a variety of classes held at various schedules throughout the week.
You can find a complete list of courses here on the Windsor First Aid website.
Enrol in Workplace Approved First Aid, CPR, and AED Re-Certifications in Windsor, Ontario
You can use the form below to register for the training program you want. E-mails and telephone calls can also be used for enrolment and registration. Likewise, walk-ins during business hours are also highly encouraged by the Windsor First Aid staff.
Class Prices of First Aid Re-Certification in Windsor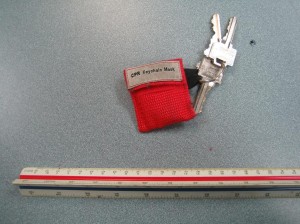 Windsor First Aid offers the lowest rates in Windsor. Trainees only pay once – the initial enrolment fees. The fees include taxes, certification fees, and training manuals so trainees don't have to worry about additional expenses.
Full refunds are given to trainees who drop out and provide a 72-hour notice beforehand,
Training Programs
Windsor First Aid's full courses for CPR training have three levels, each level inclusive of basic first aid and automated external de-fibrillation (AED) training. AEDs are machines that are attached to the chest and apply needed shock to restart the heart.
Stand-alone classes for CPR and first aid are also available if you do not want to enrol in both classes in the full training course. Private classes are also available but are usually taken by big groups of trainees or companies. You can visit the Windsor First Aid website or send an e-mail if you want to book a private class.
Certification from St Mark James
Once a training program is finished, the student is awarded a workplace approved training certificate, available in wall-mount and wallet sizes. The certificate may be renewable every three years depending on the course and prerequisites. Refresher programs for the renewal / re-certification of expiring certification is held twice a week at Windsor First Aid.
Best Educators and Facilities
Windsor First Aid instructional staff are all certified by St Mark James. They overseen all training programs in all of the training centers. The training centers are outfitted with the latest training equipment for first aid and CPR as well.
The centers are easily accessible, within walking distance to public transportation and free parking. Amenities such as restaurants and shops are available nearby.
Did You Know?
What to do if you get an eye injury
Corneal abrasions are injuries where a small object like dust or dirt scratch the surface of your eye. This may cause excessive tearing, blurriness of vision, and eye pain. However, here are first aid steps you can take before heading to the doctor.
Run clean water or saline over the affected eye to get rid of the dust or first. Use a dropper or a small cup.
Blink. The movement can cause the eye to remove the particle by washing it out with your tears.
Pull your upper eyelid over the lower one. Your bottom lashes can brush off the particle stuff on your inner, upper eyelid.