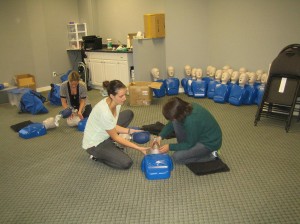 Vancouver First Aid is the leading training service provider of cardiopulmonary resuscitation (CPR) training and re-certification programs in the area. Since 2007, they have been offering trainees high quality training programs for extremely affordable rates, at various schedules throughout the week. Vancouver First Aid is dedicated to providing a comfortable learning experience to its students. To register for CPR, emergency or standard first aid re-certification in Vancouver, B.C. or anywhere in the Lower Mainland
Visit the Vancouver First Aid website here for a full list of certification, re-certification courses and schedules.
Register for Workplace Approved / WorkSafe BC First Aid and CPR Re-Certification in Vancouver
You can use the contact information below to register for a course. E-mails and telephone calls can also be used to register. Trainees are likewise encouraged to walk in during business hours to complete their enrolment.
Contact Information and Training Facility Location
You can contact Vancouver First Aid with the contact information below.
Telephone: 778-709-9180
Email: info@vancouverfirstaid.ca
Website: www.vancouverfirstaid.ca
Address: 1773 Kingsway, Vancouver BC
The Vancouver First Aid training facility is located in East Vancouver, within walking distance to public transportation, free parking, and amenities such as restaurants and shops.

View Larger Map
Certification and renewal
Once a trainee complete a training course, he or she receives a training certificate from a workplace approved provider. The certificate is renewable within every three years through refresher programs held twice a week at eat each training centre in the Lower Mainland.
Training programs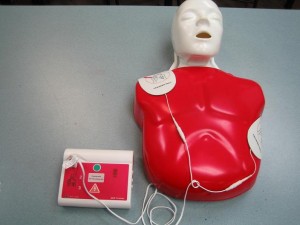 A whole host of courses are available for registration with Vancouver First Aid. The following courses are available for re-certification:
Standard first aid, CPR and AED
Emergency first aid, CPR and AED
Standard childcare first aid, CPR and AED
CPR level 'C' and AED
CPR level 'HCP' and AED
Other courses available for registration include:
Food safe level 1
Food safe level 2
WHMIS (online)
TDG (online)
Fire Safety (online)
H2S Awareness (online)
On-line registration is available 24/7 via the websites on-line registration system.
Rates of First Aid Re-Certification in Vancouver
Course rates range from 50 to 135 dollars, depending on the level of certification needed. All rates include taxes, certification fees, and training manuals so trainees don't have to worry about additional expenses. Should a trainee be unable to complete a training course, full refunds are given provided a 72-hour notice was done before dropping out.
Standard First Aid and CPR Re-Cert – 72.99
Emergency First Aid and CPR Re-Cert – 69.99
Standard Childcare First Aid and CPR Re-Cert – 75.00
CPR level "HCP" and AED Re-Cert – 49.99
CPR level "C" and AED Re-Cert – 39.99
Did You Know?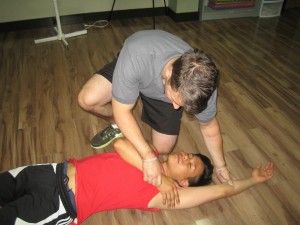 Signs and symptoms of alcoholism
Inability to limit the amount of alcohol drunk
Strong compulsion to drink
Alcohol tolerance
Drinking alone
Hiding your drinking
Physical withdrawal symptoms – nausea, sweating, shaking
"Black out" moments
Ritualistic drinking
Irritability
Hiding or keeping alcohol in unlikely places
Lose interest in daily activities and hobbies
Learn to save a life by signing up for first aid and CPR lessons with Vancouver First Aid.