Fact Checked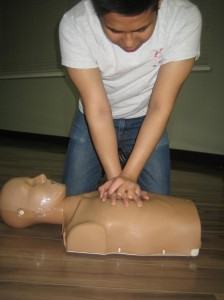 Never has the need for first aid training been more important than it is in this day and age we live in. The human body is constantly predisposed to accidents and different types of injuries, thereby creating the need to be constantly aware of how to react in case of an emergency. While this does not mean that we all go into medicine, having basic knowledge in first aid will go a long way, and could be the very difference between life and death. First aid administration is encouraged, and to be able to do this effectively, it is crucial that one undergoes training. Below are some of the reasons why first aid training is vital.
[youtube url="https://www.youtube.com/watch?v=t430LhDMJH4″ width="200″ height="200″]
First aid training is important because it enhances safety. It is said that it is better to be safe than sorry, and knowing what to do and how to act in time of trouble creates a sense of security that allows individuals to be more alert to their immediate surroundings. If everyone could do this, it is likely that there would be far less incidents.
It goes without saying that first aid training goes a mighty long way in saving lives in case of an emergency. Picture this: if you are well trained to administer first aid, and you happen to be in an area where there are casualties following an accident, it is almost obvious that you will be well positioned to take action prior to the arrival of the medical personnel. While it may come naturally to help whether one is trained or not, a trained first aider presents a more reliable option.
When individuals have undergone first aid training, they are well able to keep a situation in check so that it does not deteriorate. This is important as it provides treatment temporarily so that the patient's condition does not worsen until medical help arrives.
Training in first aid means that individuals can be more confident in their skills. This is an important facet when attending to victims of an accident. Consequently, it means that the people around you and within the vicinity of the accident scene can be more relaxed. This is a very reassuring thing especially for the affected people as it helps put them in a positive frame of mind.
First aid techniques are important in accident scenes as they help to provide analgesia. While some injuries are simple and only require the first aider to add an ice pack, some are complex and require CPR administration. Whichever the case, the aim of first aid is to make the procedure more bearable as well as reduce the pain. For simple injuries, a trip to the doctor can be eliminated when a first aider knows what to do.
Evidently, first aid training plays a fundamental role in managing emergency situation, and is ideal for just about anyone who wants to be equipped with the necessary skills. Various centers offer such training so make sure to look in your locality.